Graphic Card Benchmarks
We continue with the benchmarks of the two graphic cards: nVidia GT540M and the onboard Intel HD 3000. Here you can see the real differences because the scores are measured strictly from the both GPU processors, the nVidia Geforce GT 540M vs Intel HD 3000.
Let's again begin with the best and most recent graphic card benchmark software from Futuremark, 3DMark11. We had a lot of problems before we could successfully run 3DMark on our Asus K53SV. You can read more on how to run 3DMark11 on nVidia GT540M in my next post. Since the onboard Intel HD 3000 doesn't support DirectX 11 all we got was an error message, but thankfully we managed to run it on the nVidia GeForce GT540M.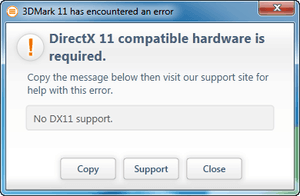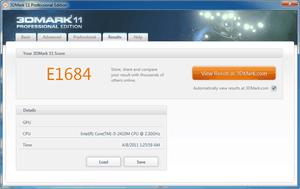 Next in line we have the DirectX10 benchmark software again from futuremark 3DMark Vantage. You can notice the big difference of 2619: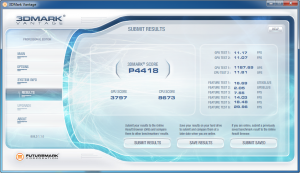 And finally we have the DirectX 9 Benchmark Futuremark's 3DMark06: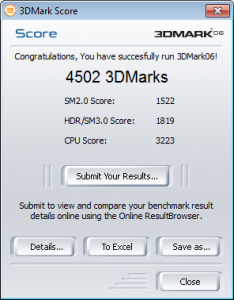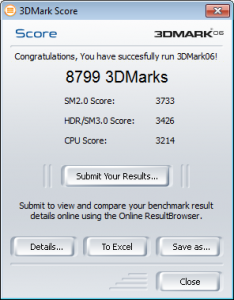 Here you can see how much better the nVidia GT540M handles 3D Graphics with all of the DirectX versions. Notice however how the Intel HD 3000 scores high on the 3DMark06. For a graphic card integrated into the processor this is still a great number, but far from the real deal. Keep in mind however that this graphic card is intended for simple tasks like word processors, browsing and stuff, and it consumes little power.