Under the Hood
The Asus K53SV comes with a Power4Gear software which can control the performance of the notebook, matching one's need at given time. It can toggle between High Performance, Entertainment, Quiet Office, and Battery Saving mode. This can make very significant difference in the results, but to make easier comparisons with other notebooks we tested our Asus K53SV without the Power4Gear application installed.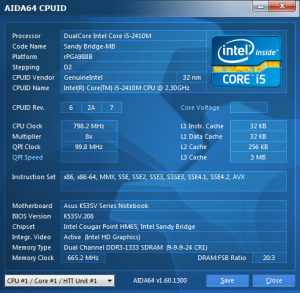 Equipped with the 2nd generation Core I5-2410M a fast dual core processor which arrived not long ago, actually only a few months ago. Based on the new Sandy Bridge architecture the I5-2410M supports the new Hyperthreading technology enabling the two cores to handle 4 threads at once. Also it comes with an improved Turbo 2.0 and integrated graphic card (Intel HD Graphics 3000) makes it a beast comparing to the old Intel I5. Accompanied with 6GB of DDR3 Ram and a 640GB Hard Disk 5400rpm can squeeze such a performance out of this 2nd generation Core I5-2410M.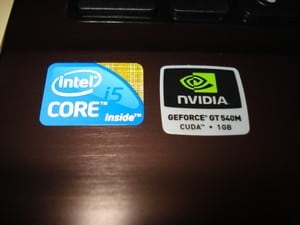 Well you must be asking yourself: "But I think I saw an nVidia GT 540M in the specifications, now what's with this integrated graphics card in the processor?". You're right you haven't been deceived. It has an nVidia GT540M, but it still uses the integrated Intel HD 3000. Nvidia has come up with this new Optimus technology which optimizes your notebook to use the powerful GT540M ONLY when needed, thus the name of the technology. This way the notebook saves power by using the integrated intel graphics while working on simple tasks which doesn't require much GPU power (like word,, excel, browsing the net etc..) and automatically powering up the GT540M when some GPU hungry software is being used (playing new DirectX11 games for example).