Conclusion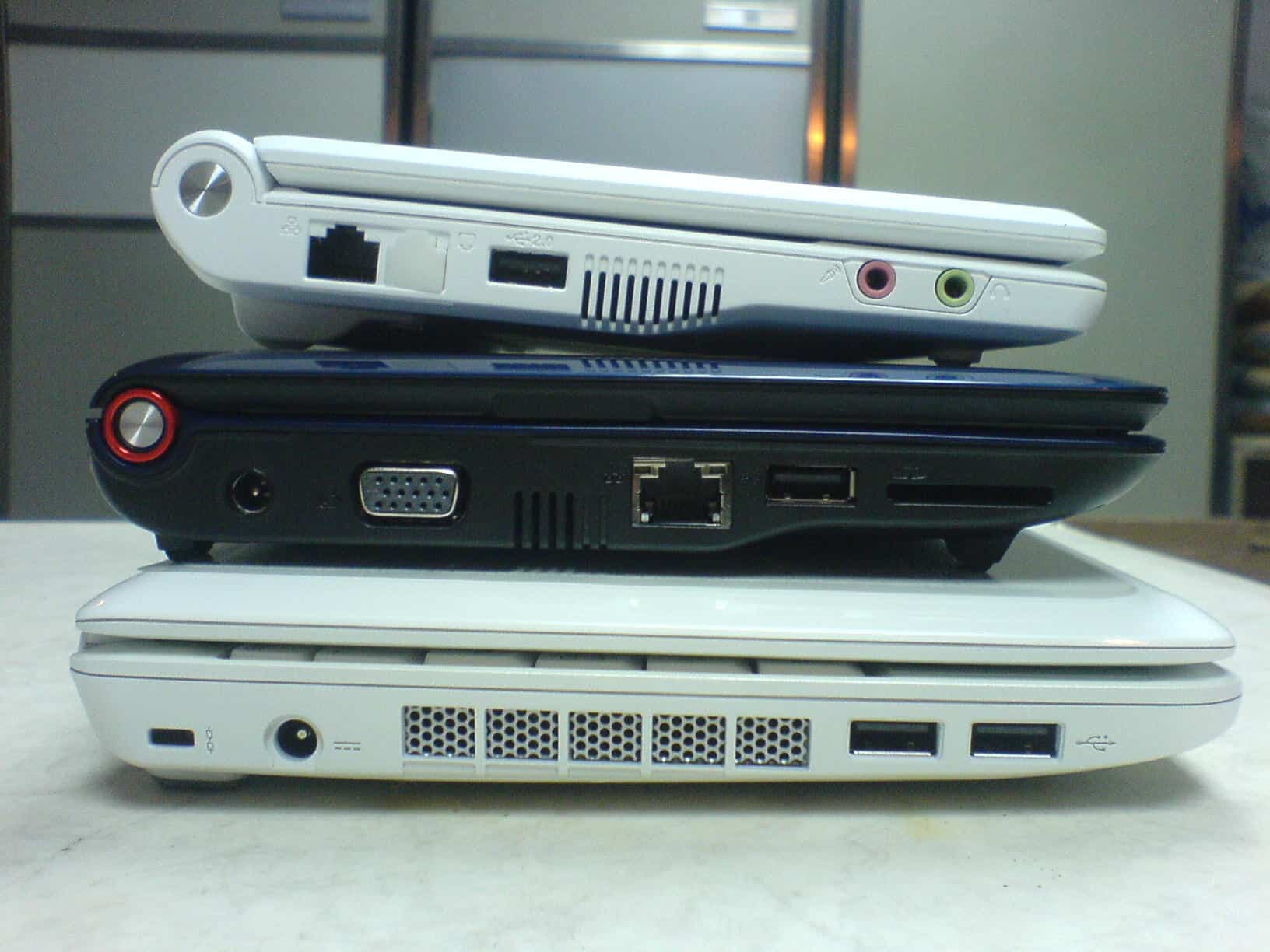 1st – Acer Aspire One
1st in Design, Keyboard, Performance
Performance and style is all what this little buddy is about. Although similar at quick glance with the MSI Wind it certainly overshadows it with its fancy little details and black glossy monitor. If you want to carry this thing for fun while out with your buddies, or simply want to have something that you can surf on and stare at while having a coffee with your significant other, and still get the best out of your netbook while using it for serious work(as serious as a netbook can handle) this is the stuff to get. I got it and I'm perfectly satisfied. I carry it with me everywhere ever since, work or fun it doesn't really matter for the Aspire One, it does all of the jobs perfectly well. Another thing I forgot to mention is, it has the best sound of them all. It is loud for its size and the quality is by far the best of the three.
They could have put the sim card slot feature, but I've heard somewhere that it can be upgraded in future if you need it, so you can have internet through the sim card anywhere you want, or see your buddy with the webcam while you talk to him through the mobile network. Another thing that kind of annoys me, but I'm getting used to is the touchpad. Its small and to get from the top to the bottom you have to slide your finger several times. And the material it is made from it gets my finger stuck. But its still a good compromise for the other features you get.
2nd – MSI Wind U100
1st in Touchpad, Display, Performance
Are you a movie lover, surfer and business man? Well whatever the cause you need a netbook for, the MSI Wind can deliver. With its 10″ display you can certainly enjoy moives and clips on full screen while not alone. With its size a little bigger than the Acer's Aspire One maybe its just over the limit for being a handy surf pc which you can even put in your laps while driving (whoops not safe! ..ok, ok, while waiting on a traffic light) and not as classy as the acer, but the power of the better display and the presence of a bluetooth can be decisive for some.
But let my just show you what played the key part in my personal decision: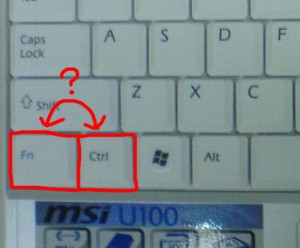 Why? Why do people do such bad things? Why do the English drive on the left side of the road? We will be never really sure, but this one made me choose the Acer Aspire One. They were tied in every field that it all came up to this little glitch. Well after that I found software which swaps the fn and ctrl keys but it was already too late, and I'm glad it turned out this way. The acer fits perfectly in the side box on the door in my car, and the wind wouldn't have. :)
3rd – Asus Eee PC 701 4G Surf
1st in Battery, Features
Well if you do need a small budget netbook, which doesn't weight much, this is the one. The price is much lower than the previous two, and you still have some better things that are worth to take a look into. The storage is not mechanical which means if you drastically shake, like if you drop it harder on the table it won't fail so your data is safe. The battery lasts much longer also which is another plus.
Realistically the keyboard is a joke. It is made either for asians or for little kids. I had this model for some time, and I got used to the keyboard, but if you need to spend more than 15 minutes typing on it, you will drain yourself physically and mentally. So if you are a serious typer, it is a definitive no no. But you can still perfect for kids. It's cheap, they won't have trouble typing on it, and you won't have to worry if they drop it or hit it harder. :)
So between the Acer Aspire One vs MSI Wind U100 its:
Design vs Display
Touchpad vs Keyboard
Lighter vs Heavier
Small vs Big
Storage Expansion vs Bluetooth.
Hard to decide, but I think mobility is the key factor here, thats why one would buy these things in first place, so I choose Acer Aspire One over MSI Wind U100.
You did/plan on doing the same? Share with us why. Don't agree with my decision? Please, prove me wrong.