Apple is known for creating one of the most amazing tech products. It is known because of its high-performing smartphones and laptops. If we look at the laptop, the apple Mac book is much more expensive than the rest of the other types of equipment.
Although it is expensive, it becomes much more important to keep it safe to protect it from any theft or accident. But if you lose your laptop or it has been stolen, then it might be a very stressful situation for you. But there are some ways you can get back your laptop by finding the location of your device.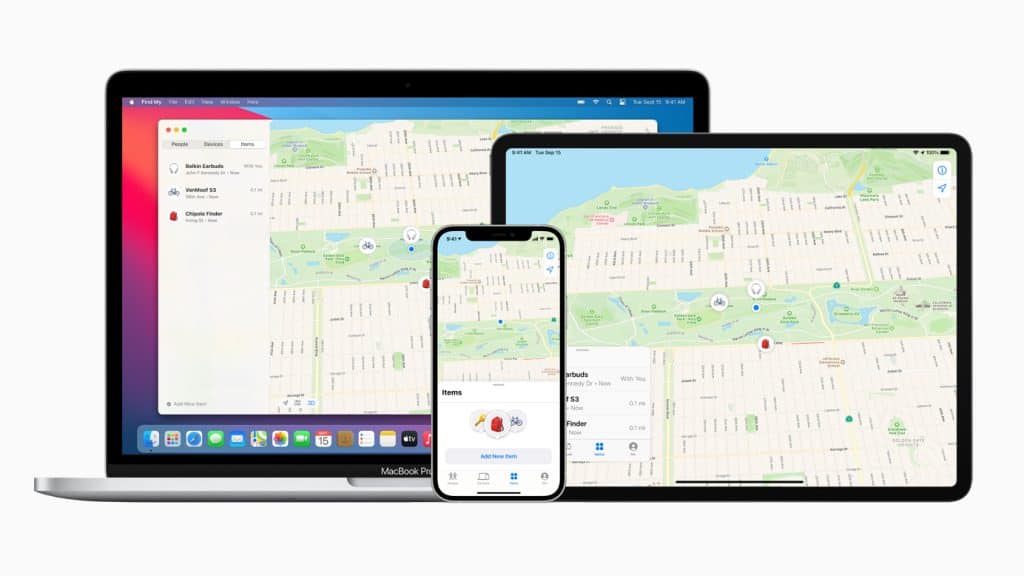 How can your laptop be misplaced?
If somehow you have misplaced your apple MacBook when commuting from one place to another or are going on a trip. Then there are chances that it might get stolen. Suppose you need to look at your things properly. So it becomes nearly impossible to track back the location of your laptop. Apple has provided different methods through which you can easily find your device.
One of the most commonly used methods is the find my MacBook device. It has been found that countless Mac Books and iPhones can be retrieved using this feature. So below are some of the tips which you can follow to get back to your last Mac book and some preventive measures you need to practice so that you won't lose your laptop again.
Setting up the MacBook feature "Find My"
Before we find my MacBook, let's check how to set up find my on your device so that you can track back your laptop easily. People who used to take their Mac books to different locations such as their university, during commuting, or to a coffee shop.
It becomes essential to set up a system that can be helpful if their laptop gets lost. One such feature is the "find my", which, if you act on your system, will allow you to locate your Mac book from anywhere. So with your iPhone, you can easily track your Mac book if it gets lost.
Step 1: You first need to open your Mac book to enable the location services. Then go into the settings, and you will find the option of privacy and security. From these 2, select the privacy one.
Step 2: After that, you will find the location service option to enable it. Now in the next step, select the "find my" option.
Step 3: Now choose Apple ID in the system preference. You will find the iCloud tab in which you will get the find my MacBook option. Select this option, and you are ready to go.
Step 4: You can also use the offline feature to find your device. This option is also available in the find my Mac.
How to use the Find My feature to locate the lost MacBook?
Once you enable the feature of Find My Device in your Mac book. Then to find your stolen Mac book follow the simple step which is given below:
Step 1: Using another device, log in to the iCloud account by going to iCloud.com/find. Then you will find the option for all devices. Select it.
Step 2: There, you can enable the location service, which will find back your Mac book. However, it takes some time to locate the location of your device.
Step 3: Once the app locates your device. Then you will find different options. The Play sound option can be used if your MacBook is nearby. There are a few other options also which will help you find the location of your device. If you think someone has stolen your Mac book, you can use the option of erasing it.
Use the find my feature on your iPhone to locate the Mac book
If you do not have any other desktop or laptop, then you can also use your smartphone to find the location of your Mac book. In the iPhone also, you can use the feature of "find my", although it's better that you use a laptop. Here are some of the steps which you can follow to find the location of your laptop:
Step 1: Open your mobile settings and look for the Apple ID option. There you will find the option of MacBook select it.
Step 2: In it, you get the name of your Mac book. Select the option of "show my device".
Step 3: That's it. You'll get the location of your Mac book from your smartphone. You can also use the option of sound play which will give you directions if it is present nearby.
How to find the MacBook if that is offline
You left your Mac book in sleep mode. That means your devices are in offline mode. However, in such cases, it also apple can help. It has an offline feature which will let you know the location of your system. This is done by using Bluetooth signalling via other devices or systems. However, you need to use only apple products such as the iPad or iPhone to locate the device.
Step 1: Now, open the settings on your iPhone or iPad. Then select the Apple ID. After that, please select the option of finding my in the Find my iPhone. After that, look into the find my network feature if you have enabled it.
Step 2: Once you open the Apple ID, you will see your device's name. If you are devices in a nearby area, it is easier to locate them even if it is closed.
Although there might be fewer chances that you will get your MacBook back. Now the question arises How to find stolen MacBook with serial number? Only with the feature of finding my option, if it is enabled, can you only find your device. However, there are still some setbacks which can prevent you from retrieving your device back. You can use the serial number on your Mac book in such cases. You can find it either on the backside of the packaging box or on the receipt when you have purchased your MacBook.
Consider using an AirTag.
Some people might need help finding a suitable option. But that is a good alternative if you find my MacBook option in your device is not working online or somehow it has been destroyed. Then you can take the help of an air tag and keep it inside the laptop bag. So if your Mac book gets lost, you can use the air tack to find the location.
File an FIR at the police station
Everybody knows that Mac book is quite expensive so in such cases you can also take the help of the police. But before that, try the methods mentioned above. Even if you don't find the laptop, follow the above methods. Then go to the nearby police station and file a complaint. The police will help you to find your device, and along with that, you can also claim the insurance.
Use erase command.
If you have lost all hope that you will get back your laptop, then the final thing you can do is send erase command. This command is used to do a factory reset. It will delete all the existing files and data. So the thief might not be able to take advantage of your laptop. This feature is quite similar to locking the device.
Summing Up
So we have seen all the different methods you can use if your MacBook gets stolen. Apart from this, keep practising that if you ever lose your Mac book, first change all the details or remove the data from your Mac book. You can also change some of the details by using other devices: Apple ID and login credentials. This will save much more of your data. We have also seen How to find stolen MacBook with serial numbers. So you can follow all the steps and get your laptop back.