Android smartphones and tablets are the most amazing discovery of technology. In short, it is a technological marvel which has impacted our society in many ways. There are various applications which are present in our smartphones. Billions of apps are available, whether it's Google, games or WhatsApp.
Their purpose is to entertain us, help with work, and some apps even keep us connected to our loved ones. If you want to make any document, use Microsoft or Google docs. Similarly, to interact with your friends and family members, social media apps are available, such as Facebook and Snapchat. So there is an endless number of apps for every single purpose.
By utilising the right app, you can perform many functions. All these apps are available on your phone, so your mobile phone can sometimes be your movie theatre or workstation. With so many applications, it's hard to decide which one to pick, especially for Android users. So in this article, we will be looking at the top 5 apps of this year which you can try.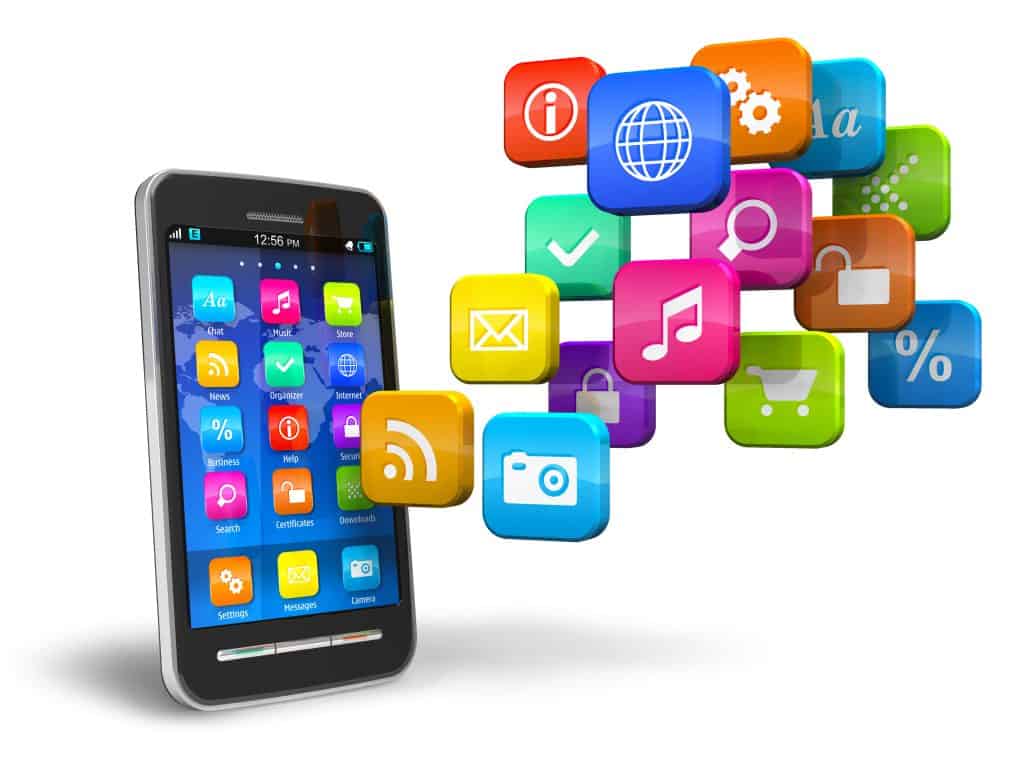 Best five apps for Android that you would fail to ignore
There are billions of apps available online to download from the play store. There is an app for every single perspective. For example, you can download and learn anything you require for playing, movie watching, and cooking. So we have listed the best apps in the month of October that you should try. So let's see each one by one.
1. Edge Music app
It is among the coolest app that you should try. It is specially made for music lovers. It is mainly built to visualise music. It allows you to visualise music live while listening to it. It is optional that you need music only in this app. You can use any music app, such as Spotify, to listen to your favourite track. It has aesthetic features with cool features specially made for the lock screen. So this app work by forming line continuously on the edges of the screen. With this app, you can easily modify the speed, thickness and colour. The movement style can also be changed. Multiple colours are available from which you can choose then that colour line will appear on the edge of your mobile app. It is compatible with every Android device and can run along the edges while the music is playing.
Some of the features of this app include:
Support multiple music apps:
Whether online or listening to music offline, this app will work properly with different music apps. So, you can enjoy your music with an amazing visualiser.
The display is always on:
You can enjoy the visualiser while listening to music while the screen is off. Along with it, you also get a screensaver feature.
Modify the Design Packs:
This app comprises responsive design packs designed to work along the screen edges. You can easily customise it according to your style. So now it is your time to download it and experience fresh designs.
When you play it, you will find it quite amazing and have fun playing with this feature. In the album art, you can find different colours of the visualiser. You can get this app free from the play store or any third-party application. There is also a pro version, which has many exciting features that include different colours and patterns. Along with it, the app comes with features of always-on that are highly customisable. There is the certain disadvantage of utilising this app which includes the fast draining of the mobile battery as long as the app is running.
With the apps pro version, different styles of customisation, editing and visualisation features can be unlocked. At the same time, we have gone through all the customisation of this app, so you will find it interesting.
Advantages and disadvantages
| | |
| --- | --- |
| PROS | CONS |
| No adds | Some bugs |
| Synchronised virtualiser | Not completely free. |
| Compatible with all music apps | |
Pro Version cost: $0.99 monthly subscription
2. Home app by Google
Google has introduced a new app which is known as the Home app. Although the only beta version of this app has been released. You need to sign up with your google account to get started with the beta version. Someone within the organisation must have pressed some keys early because the new software has already been distributed through a Google Play upgrade. The newest Home app is currently in the development stage.
Although the brand-new interface is only available for some, the Home app has been released before. There were earlier versions also of this Google app. The new features included in the app include elements of material design 3. Along with it, you will also find different button shapes. One additional feature is that it consists of a bottom bar. However, this bottom bar is not supported by the design materials.
Apart from this, you will also find a debug section in the settings. The new version looks promising and polished. Some of the redesign elements consist of Matter support. With this app, you can control smart devices present in the home.
Advantages and disadvantages
| | |
| --- | --- |
| PROS | CONS |
| Easily manage home tech. | Few bugs |
| Completely free | Still in the beta version |
| Can manage multiple home devices | |
3. Justin's Guitar Tuner
Justin Guitar Tuner app is best for people learning to play a new instrument. Along with it, you can play and learn different musical instruments. It can support multiple devices, such as bass, ukulele and guitar. There are different types of video-based applications available online. It has the most amazing user-friendly app. In this, you can find different lesson courses. It consists of 9 stages which constitute various video lessons. The lessons are like they are playing live.
Apart from this, you can also play various instruments. You need to select one instrument of your choice. Then tune your favourite instrument that you have selected. After that, play your favourite music. It can be connected to your desktop also for tuning purposes. You will also get a high-quality video and audio experience. You can get it for a Dollar 0.99. That's it. You won't have to pay anything extra, and there are no ads in the app. But a network is required to use this app.
Advantages and disadvantages
| | |
| --- | --- |
| PROS | CONS |
| Easy to access | Not free |
| Multiple instruments are available. | |
Price of the app: It will cost you around 0.99 Dollars.
4. Railgun
The next app on the list is the Railgun app. The most important thing while browsing online is privacy. Privacy is a human right that should be followed and regulated properly in every organisation or social media app. Anonymity and privacy should not be an exception. So to maintain the privacy of people RAILGUN app is created. It is an anonymous and private system which is linked directly to Ethereum. Through this, it is easy to interact with the DEX.
The main purpose of creating the RAILGUN app is to keep the actions private and secret. It is intended only to protect the privacy of people. RAILGUN may produce a verifiable record of the balances and actions (for compliance officers or auditors) using a confidentiality Zero Knowledge technique if you ever have to be transparent. It will allow you to hide all your funds from the people.
Advantages and disadvantages
| | |
| --- | --- |
| PROS | CONS |
| Easy to access | Sometimes it needs to be fixed. |
| Provides privacy and security | |
5. Spark
Spark is among the most popular email app, which can be downloaded on Android smartphones for free. It is fast, clean and easy to use. It can be used to work across different platforms. Apart from this, you can create multiple accounts and easily manage them. Not only for Android, but it can also run on Mac devices. It is as good as using Gmail as the interface of this app is quite similar to that of Gmail. It can also be run on a Desktop. The desktop Spark app consists of a calendar view.
Apart from this, you can also get a premium subscription to Spark email. For a premium subscription, you have to pay $5/ month; for a year-long subscription, you have to pay $60. You can find additional features on messaging and collaborations. Spark's Gatekeeper feature will float their name on top if someone sends you an email. You can also use it for making emails for your company.
Advantages and disadvantages
| | |
| --- | --- |
| PROS | CONS |
| Fast and easy to use | Quite costly |
| Much easier to access | |
Price of the app: Free, but for the premium subscription, you need to pay $5 per month.
It's a wrap!
Millions of apps are available online for Android devices that you can download on your smartphones. There is an app for every single purpose. For example, you watch movies on Amazon or Netflix or organise meetings on Ms teams and Zoom. We have mentioned the best app to download and try it.