Several reports have revealed that almost every 40 seconds, one website was hacked by cybercriminals. The attacker can steal an average of 75 records/per second. Almost 67% of businesses have faced cyber-attacks, whether it's about financial data or security breaches. The cyber-attack leads to the loss of the financial system and can damage the organisation's reputation. Thus, it becomes essential to increase the security of your website.
Different types of cyber attacks are performed by cyber criminals, which involve the use of malware software for a phishing attack. Businesses, organisations, and even the general public face cyber-attacks through email or social media. Sometimes the website we read doesn't even know whether it's hacked. Cybercriminals try to attack the website because many people surf online through different websites, so it becomes straightforward to extract the data. So, in this article, we will see the different ways through which a website gets hacked.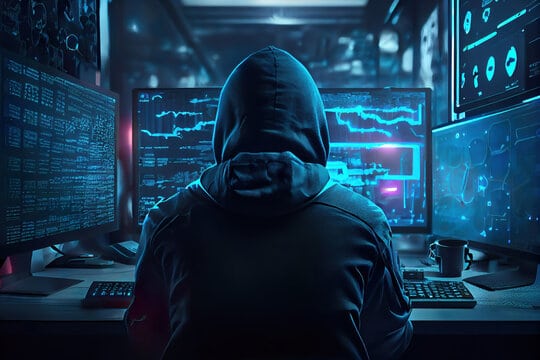 Ways through which sites get Hacked
The attackers try to plant malware into the website, which is later blocked by the companies such as Google. It is done to stop the loss of revenues and organic traffic. Various methods are there to avoid online security breaches on the website. It involves the use of robust website security solutions. Well, many of the websites we read online are unsafe, but there are some ways through which we get to know that we are going through a hacked website. So now let's see the different ways the website gets attacked by cyber criminals and how to improve protection on the website.
1. Broken/ Weak Access Controls
Access control means authentication of user privileges and authorisation of the website, hosting panel, social media commerce network, system, server and many more. Through the use of an access control system, you can determine who can get access to your site. Apart from this, you can also see different data assets and components. Users can also set the privilege and control how much the people visiting your website can assess.
Cybercriminals utilise brute force, which includes guessing the user password and name, trying on general passwords, password generator systems, phishing emails, social engineering and many more.
2. Shared Hosting
Next comes shared hosting. In this, your website comes in the other flat form, which contains thousands of different websites. In such cases, the Risk of your website being hacked becomes high because, in this system, all the websites are critically vulnerable to cyber attacks. The web server is present online and hosted at a particular IP address. The only thing left to do was to identify the weakness to exploit.
3. Third-Party Services/ Integration
The website's security is the same as that of 3rd party services. However, you must know that there is no control over the services of 3rd party providers. In short, any security weakness or vulnerability in the 3rd party system will affect the system of other users.
How to see if your website is hacked or not?
In most cases, people are unaware that their website has been hacked. But later on, when symptoms start showing up then, your system becomes harmful. It can lead to a massive amount of data loss. However, not all types of hacking are apparent. Some of the vandals can change part of the website. At the same time, some people can keep their profile low. Some users have complained that attackers are exploiting their websites in some cases. Hackers try to use your website to exploit your website's visitors and resources.
Make sure to add protection to your website because as long as the hacker has access to your website, more damage will happen. There are some protocols which will help you to catch the hacker during the initial stages. Through this method, less damage will be close to the website, and it becomes safe from further cyberattacks. Below are some procedures you can try whenever your website gets hacked.
Hosting provider
Hosting providers such as GoDaddy provide notifications whenever your website gets hacked. The function of the hosting provider depends on the functioning of your website. Whenever your website gets attacked, why the cyber criminals then hosting providers make a website go offline? After that, the owner of the website receives the email. For this, you can check your notification on your email account.
Internet browser
Web browsers, including Google Chrome, alert people whenever their website gets hacked. With the help of Google Chrome, you will get notified. For example, if you are going through a website, then Google Chrome will generate a red screen notifying you that you are reading a hacked website. So always go through the website using any of the browsers available, whether Google Chrome or Safari.
Google Search Console
People who use Google search console and have their account on it always get the security notification about their website. But it depends on the settings which you have saved. For example, if you have saved the setting on automatic notifications, the console will generate automatic emails if any security issue happens. Go through your email inbox to check for security alerts.
Site loading slower
If the website you are using does not open quickly, then there are chances that you are reading the hacked website.
Summing Up
Many hackers are trying to plant malware into the website, which is later blocked by the companies such as Google. It stops the loss of revenues and organic traffic. There are various ways by which websites can be hacked, including broken access control, third-party services and hosting.