In the realm of creative disciplines, the significance of a color-accurate monitor cannot be overstated. Whether you're a graphic designer, photographer, or videographer, the right monitor can make all the difference in ensuring that what you see on screen matches the final output. Investing in a top-tier color-critical display can streamline the review process, ensuring accurate colors from the get-go. Such a display can save time, reduce stress, and enhance the overall quality of your work. In this guide, we delve into some of the best monitors for color grading available in the market today.
BenQ SW321C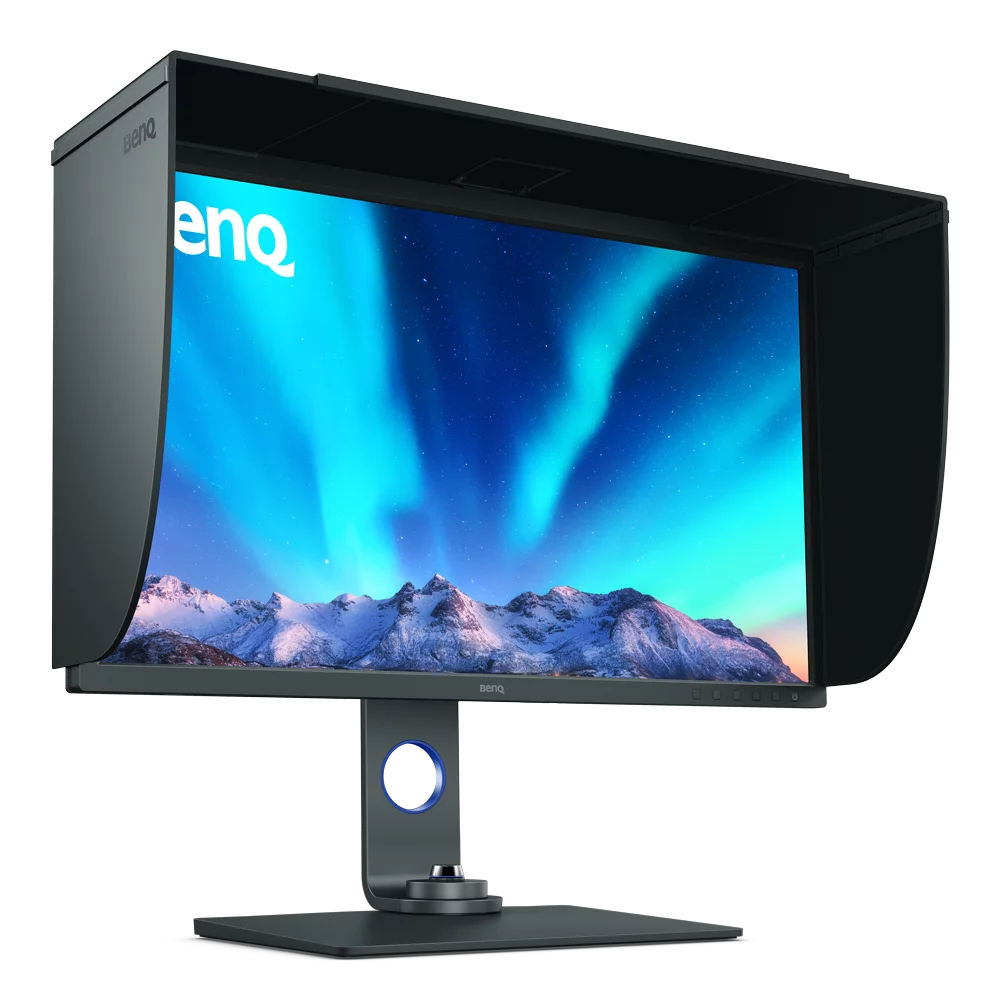 In the vast landscape of color-grading monitors, the BenQ SW321C emerges as a standout choice. Designed meticulously for both budding students and seasoned professionals, this monitor promises to elevate the visual experience, ensuring what you craft on screen translates seamlessly to the final output.
Features
Screen Size: At a generous 32 inches, the SW321C offers ample real estate, ensuring you never miss a detail. Whether you're editing intricate graphics or scrutinizing high-resolution images, this monitor provides the space you need to work without constraints.
Color Accuracy and Gamut: The SW321C doesn't just display colors; it brings them to life. With a staggering 99% Adobe RGB, 95% DCI-P3, and a full 100% sRGB coverage, it caters to a broad spectrum of color requirements. Whether you're working on film, photography, or any digital art, this monitor ensures colors are rendered with utmost precision.
Brightness and Contrast: Crafted to perform in diverse lighting conditions, the SW321C's optimal brightness settings ensure clarity, whether you're in a dimly lit room or a brightly illuminated studio. Every shade and hue is presented in its truest form, making your creative process smoother and more efficient.
HDR Support: The native 4K resolution of the SW321C isn't just about sharpness; it's about depth. High Dynamic Range (HDR) support ensures that you see contrasts as nature intended, from the deepest blacks to the most radiant whites.
Pros and Cons
| Pros | Cons |
| --- | --- |
| The 32-inch display offers a vast canvas for detailed work. | Its expansive size might require a spacious desk setup. |
| Users can switch between vertical and horizontal views, catering to varied project needs. | |
| The matte screen, coupled with an optional shade hood, ensures minimal reflections, allowing for an uninterrupted creative flow. | |
Points to Consider
The BenQ SW321C is an excellent choice for both students and professionals. Its compatibility with film and photography work, coupled with the hot-key puck for easy profile switching, makes it a favorite among creators. The monitor's size, resolution, and color tonality can significantly enhance the quality of your work and boost productivity.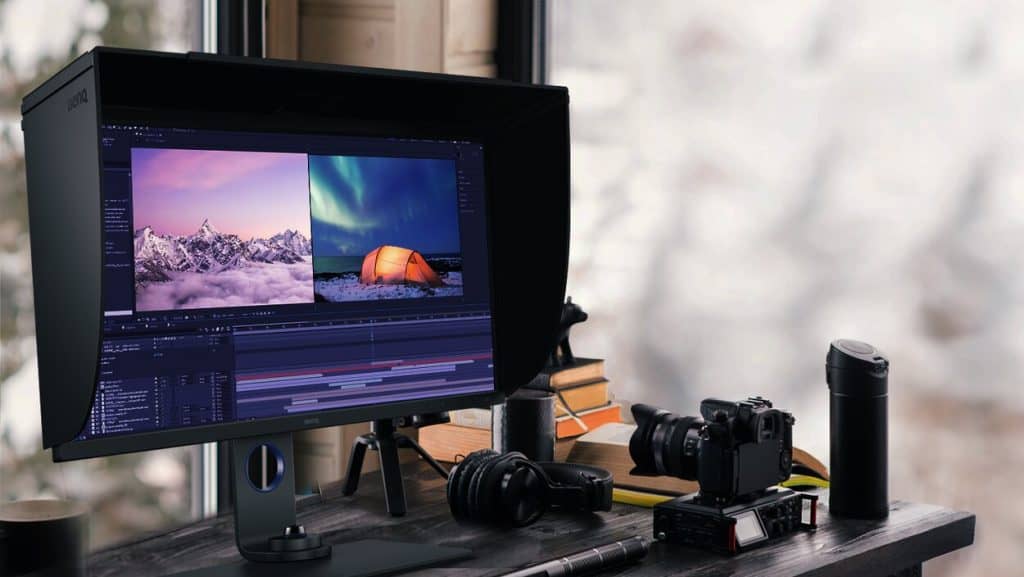 BenQ DesignVue PD3220U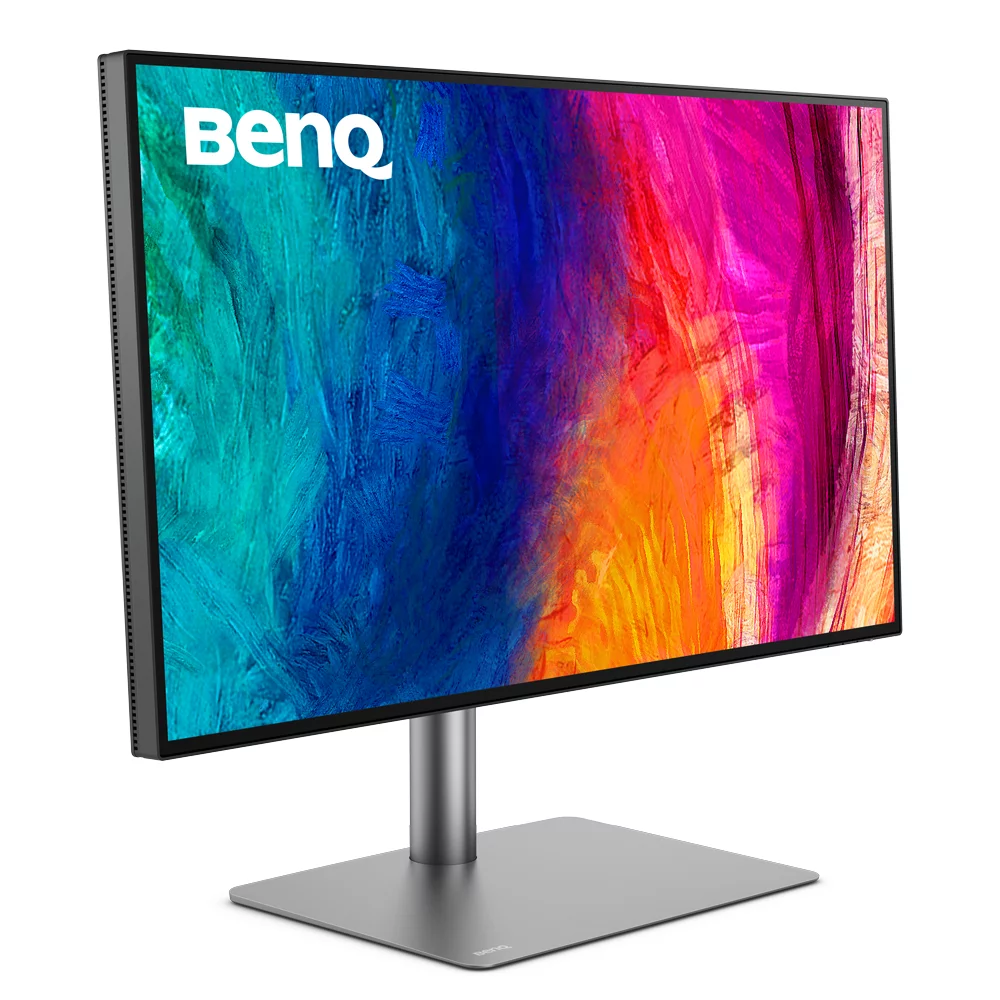 The BenQ DesignVue PD3220U stands as a testament to BenQ's commitment to delivering top-notch monitors tailored for creative professionals. Designed with precision and functionality in mind, this monitor promises to redefine your color grading experience.
Features
Screen Size: At a generous 31.5 inches, the PD3220U offers ample space, ensuring you never miss a detail. This expansive screen real estate allows for meticulous editing and a more immersive viewing experience.
Color Accuracy and Gamut: BenQ has equipped the PD3220U with impressive color coverage. It boasts 100% sRGB, ensuring true-to-life colors for web and graphic design. Additionally, its 95% DCI-P3 coverage makes it a reliable choice for video editing and production. The HDR10 support further amplifies its color prowess, delivering vibrant and dynamic visuals.
Brightness and Contrast: The monitor shines with a typical brightness level of 250 cd/m2. While its peak HDR brightness reaches 300 cd/m2, it's worth noting that this might appear slightly dimmer compared to some competitors. However, this level of brightness ensures comfortable viewing in most lighting conditions.
HDR Support: With 4K HDR support, the PD3220U promises richer colors, deeper blacks, and brighter whites. Whether you're editing a cinematic masterpiece or enjoying a movie, the HDR capability ensures a visually stunning experience.
Pros and Cons
| Pros | Cons |
| --- | --- |
| Seamless integration with Mac devices via USB-C hub | Might appear dimmer in well-lit environments |
| Features an anti-glare screen for comfortable viewing | Optimal color grading experience in darker rooms |
| Offers blue-light options, safeguarding your eyes from strain | |
Points to Consider
The PD3220U DesignVue from BenQ is a more affordable alternative that doesn't compromise on color accuracy. It's especially suitable for MacBook users, offering seamless transitions between work and editing. However, its brightness might not be ideal for HDR work in well-lit rooms.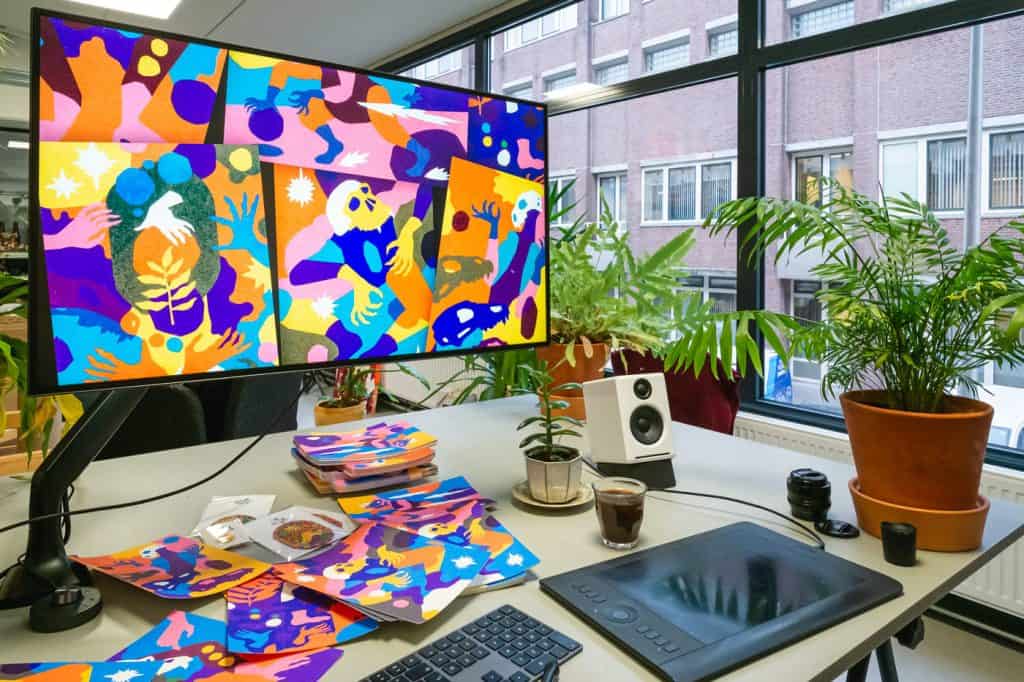 LG 27UK650-W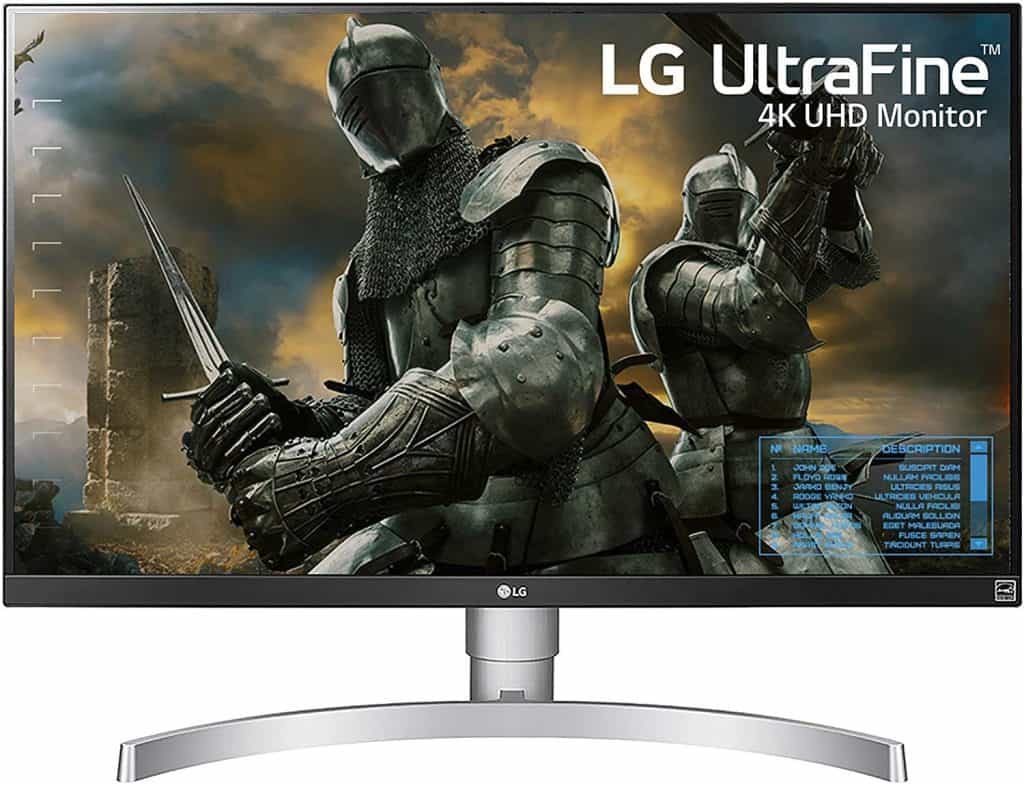 The LG 27UK650-W stands as a testament to LG's commitment to delivering top-tier monitors tailored for professionals. With a design that marries aesthetics with functionality, this monitor has carved a niche for itself among color grading enthusiasts and professionals alike.
Features
Screen Size: At 27 inches, the LG 27UK650-W offers ample screen real estate, ensuring that professionals have enough space to work on intricate details without constantly zooming in and out.
Color Accuracy and Gamut: LG has equipped this monitor with advanced color calibration tools. It boasts an impressive sRGB 99% Color Gamut, ensuring that the colors you see on the screen are true to life and accurate. Every hue gets represented with precision, making color grading a breeze.
Brightness and Contrast: The monitor shines with its HDR10 support, illuminating visuals with up to 400 nits of brightness. This feature ensures that both the darkest and brightest parts of an image get displayed with clarity.
HDR Support: The HDR technology incorporated into the LG 27UK650-W elevates the viewing experience. It brings out the finer details in visuals, ensuring that images and videos appear vibrant and lifelike.
Pros and Cons
| Pros | Cons |
| --- | --- |
| Incorporates AMD FreeSync technology, ensuring smooth visuals | Some users might find the stand a tad wobbly |
| Offers a range of connectivity options, including HDMI and DisplayPort | The built-in speakers, though functional, might not satisfy audiophiles |
| The stand provides tilt and height adjustments, allowing for a customized viewing angle | |
Points to Consider
The LG 27UK650-W is a meticulously crafted monitor tailored for precision-driven professionals. Its AMD FreeSync technology guarantees seamless visuals, while diverse connectivity options ensure adaptability for various devices. The adjustable stand promotes ergonomic viewing, minimizing fatigue during prolonged use. In essence, the LG 27UK650-W is not just a monitor; it's a reliable partner for those who prioritize quality and performance in their work.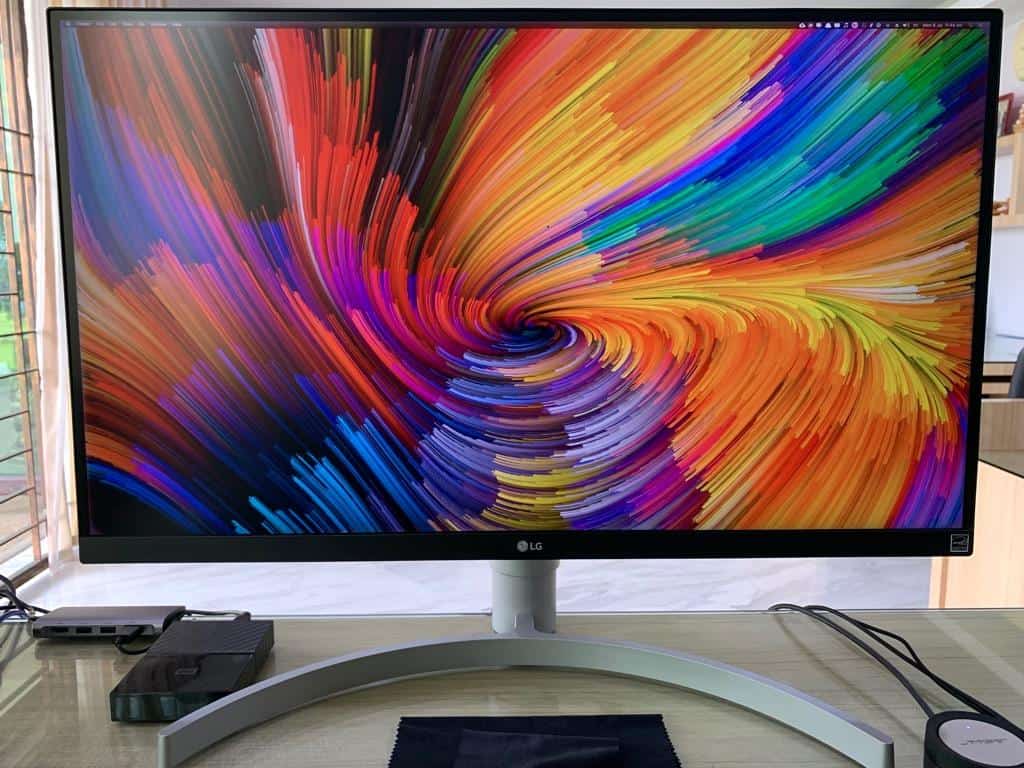 ASUS ProArt Display PA32UCG-K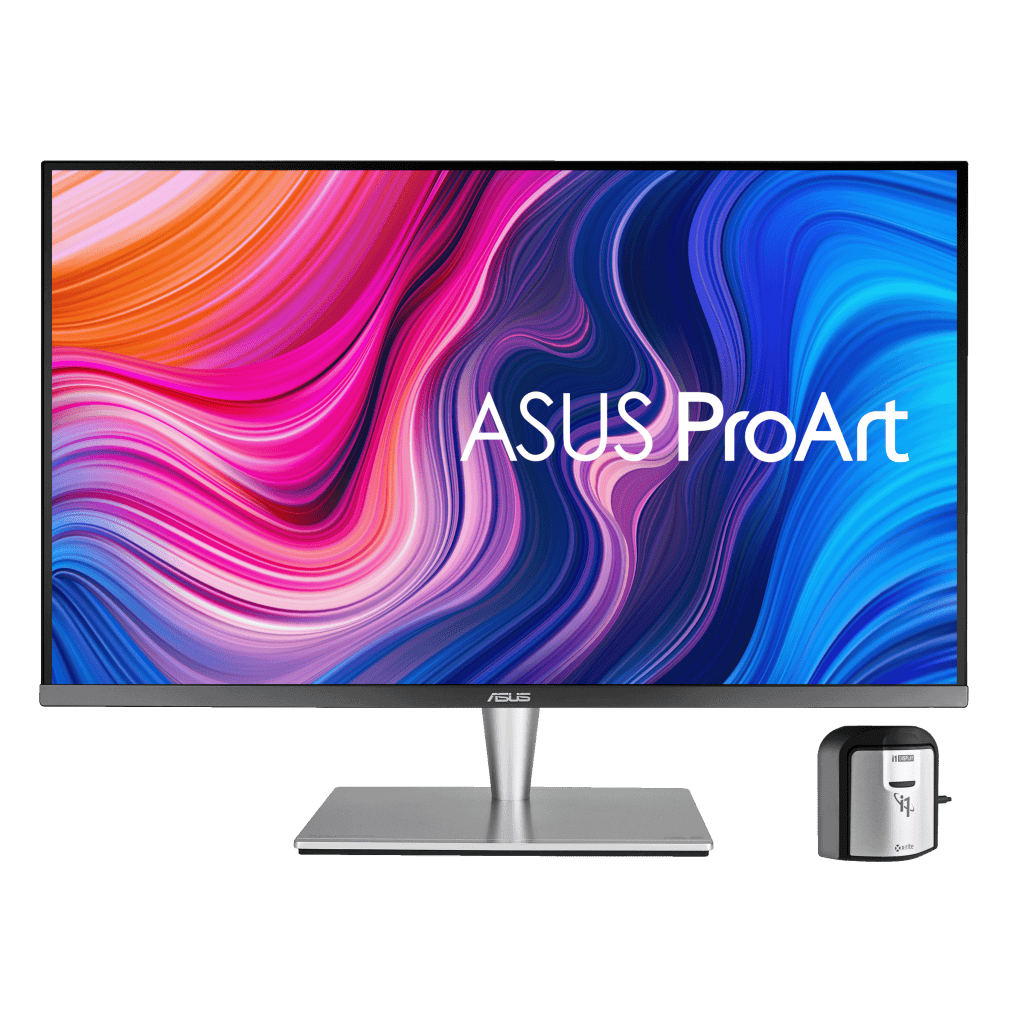 In the competitive world of professional-grade monitors, the ASUS ProArt Display PA32UCG-K stands out as a beacon of excellence. Designed for those who refuse to compromise on color accuracy and performance, this monitor promises to elevate the work of creatives to new heights.
Features
Screen Size: While the exact dimensions remain unspecified, the ProArt Display offers a generous viewing area, ensuring that professionals can see every detail of their work without strain.
Color Accuracy and Gamut: The PA32UCG-K boasts an impressive color spectrum. With coverage of 98% DCI-P3, 99.5% Adobe RGB, 100% sRGB, 100% Rec. 709, and 85% Rec. 2020, it ensures that every hue is represented with utmost precision.
Brightness and Contrast: This monitor shines brightly, suitable for various professional tasks. Whether you're editing a film or retouching a photograph, the display's luminosity ensures that every pixel pops.
HDR Support: The ProArt Display isn't just about colors; it's about depth too. With HDR 4K support, including compatibility with Dolby Vision, HDR10, and HLG formats, it promises a depth and richness to images that few monitors can match.
Pros and Cons
| Pros | Cons |
| --- | --- |
| Extensive color coverage ensures vibrant and accurate visuals | The 60W power delivery might not be as robust as some competitors |
| Versatility with multiple input options, including USB-C | The premium features come with a premium price tag |
| Designed for professional tasks with high-caliber brightness | |
Points to Consider
The ASUS ProArt Display PA32UCG-K is more than just a tool; it's a statement of intent. It tells the world that you're serious about your craft, that you demand the best, and that you're unwilling to compromise. With its unmatched color accuracy, impressive HDR support, and a suite of features designed for professionals, it promises to be an invaluable ally in your creative journey. Whether you're editing a blockbuster film, retouching a magazine cover, or designing a website, the ProArt Display ensures that what you see on screen is exactly what you get.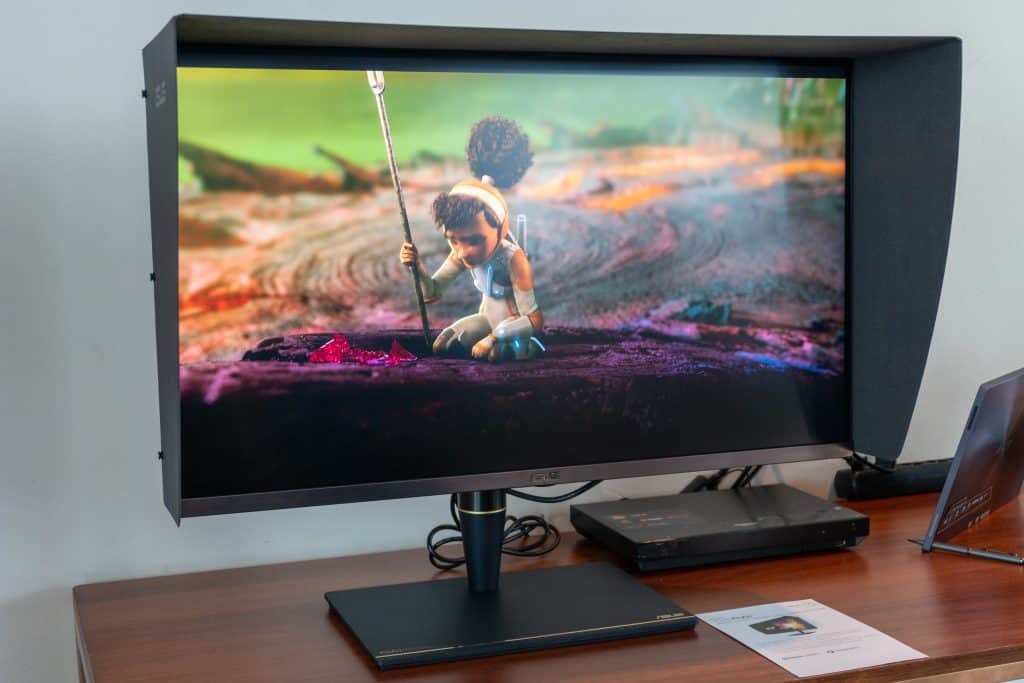 Dell Ultrasharp U3219Q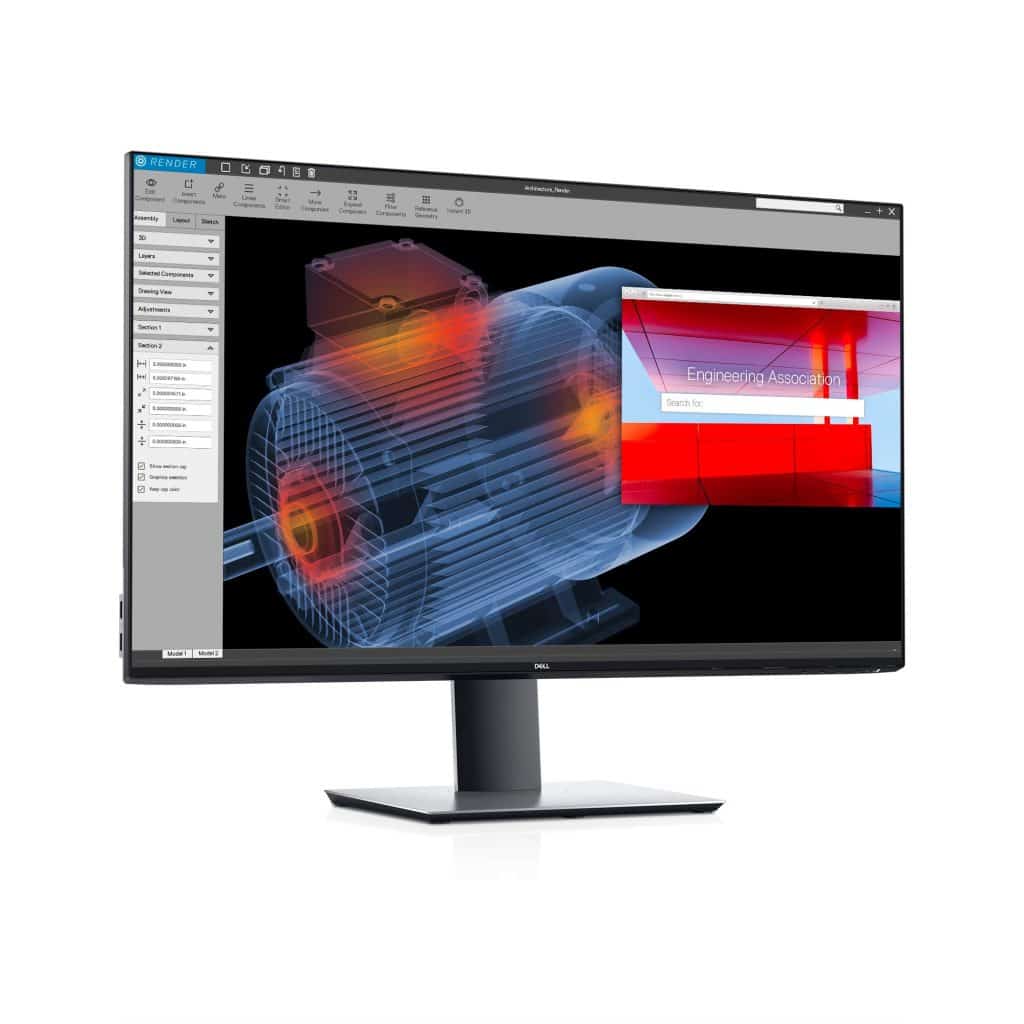 The Dell Ultrasharp U3219Q stands as a testament to Dell's commitment to excellence in the realm of professional-grade monitors. Tailored for professionals who demand precision and clarity, this monitor seamlessly combines cutting-edge technology with an elegant design.
Features
Screen Size: Boasting a generous 32″ display, the U3219Q offers ample real estate for detailed tasks, ensuring that no pixel goes unnoticed.
Color Accuracy and Gamut: Professionals can rely on the U3219Q's impeccable color representation, thanks to its 99% sRGB coverage. Every unit comes factory calibrated, ensuring that colors remain true to life straight out of the box.
Brightness and Contrast: With a luminance of 400 nits, this monitor shines brightly, making visuals pop. Its high contrast ratio further accentuates this, delivering deep blacks and brilliant whites.
HDR Support: Dell integrates its proprietary HDR technology into the U3219Q, enhancing the depth and range of colors displayed, making images come to life with greater vibrancy.
Pros and Cons
| Pros | Cons |
| --- | --- |
| Offers USB-C connectivity, streamlining the workspace | Comes at a premium price, reflecting its high-end features |
| Supports multi-client tasks, allowing for efficient multitasking | Its expansive size might dominate smaller workspaces |
| Uses flicker-free screen technology, ensuring eye comfort during extended use | |
Points to Consider
The Dell Ultrasharp U3219Q is meticulously crafted for today's professionals. Its USB-C connectivity simplifies workflows, while multi-client capabilities enhance multitasking efficiency. Prioritizing user comfort, its flicker-free technology reduces eye strain during prolonged use. The adjustable stand ensures ergonomic viewing angles. In essence, the U3219Q, with its blend of advanced features and user-centric design, stands as an invaluable tool for those seeking unparalleled performance in their workspace.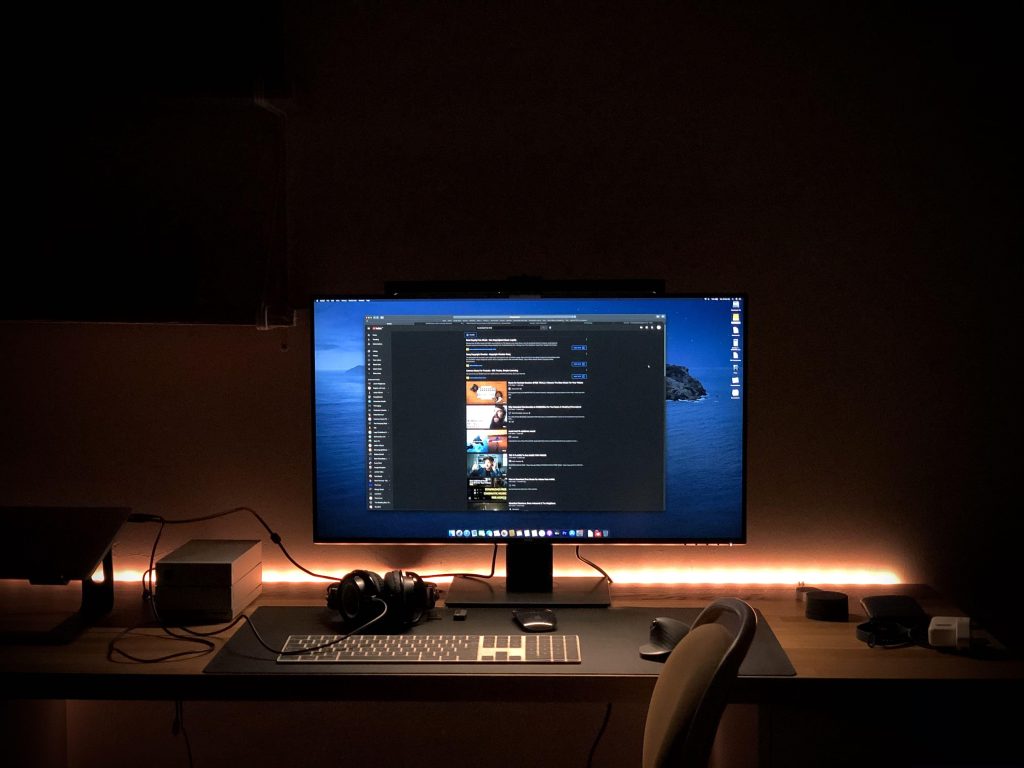 Conclusion
Choosing the right monitor for color grading is crucial for anyone in the creative field. The right display can elevate your work, ensuring that your creations are represented accurately and vibrantly. Whether you're a student just starting out or a seasoned professional, there's a monitor out there that fits your needs. Consider factors like screen size, color accuracy, brightness, and HDR support when making your decision. With the right tools at your disposal, you can produce work that stands out and truly represents your vision.