The rate of cybercrimes is increasing day by day. The reason for it is the lack of security and advanced technology. With days the chances of vulnerability towards a cyberattack increase. It is always said that you must change your password frequently to keep your identity safe. Smartphones and laptops are the most common type of devices vulnerable to cyber-attacks. But many people need clarification that if apple can be hacked or not.
Well, anything can be hacked, whether an Android or iOS device. Various security vulnerabilities in the Mac OS and iOS allow hackers to take over your device completely. Although even after this, iOS security is greatly applauded by many people. So in this article, we will look at the iPhone's vulnerability towards cyber-attacks.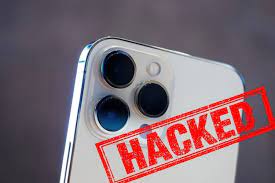 How can it possible to hack an iPhone?
Let's keep it straightforward. Yes! iPhones can be hacked easily. It is not only the iPhones but all digital technology tools or equipment that can be hacked. However, the way apple markets products as "unhackable" are untrue. Since it can be hacked just like any other smartphone. Even after the high security of iOS, it is vulnerable to cyberattacks, just like an Android device. Good security practices must be inculcated to save your device from being hacked. It can save personal identity and account details here, as these two things are always in your pocket.
Apple has always bragged about developing iPhones which are not hackable. However, two major attacks have recently been seen in the past week. It was earlier said that iOS has security methods and cones that cannot be hacked easily. However, the main cause for a large number of data breaches is because of the errors made by humans. If we talk about Apple iPhone hacks, cybercriminals always try to use the weak links people usually open. However, it is rightly said that apple has its processor and operating system, which cannot be hacked easily.
Ways in which iPhones Get Hacked
Just like an Android phone, apple can also be hacked easily. There are many ways through which hackers can hack devices. Some of them are given below.
1. Wi-Fi Connection
Some of the WIFI connections might ask you for your details. These connections also ask you to sign their terms and condition policy. The hacked WIFI connections can be found anywhere below are some places where you can most commonly find hacked WIFI connections.
Airports: Most of the airports that are there in America use their WIFI. The WIFI is free and can be used by passengers also.
Budget hotels: When you are outside for a trip or are going for business, you must be staying in a motel or hotel. There you can get a chance to encounter WI-FI connections. It is because it is difficult for the hotel to maintain WIFI for everyone to use affordable WIFI connections.
Bars and cafes: Free WIFI is offered everywhere, especially in cafes and bars. Even there has been a case related to one of the famous café Starbucks. The WIFI connections you get in the cafes such as the Starbucks is a way to get into your system.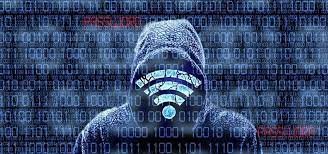 2. Through URLs
One of the most widely used platforms for hacking is using links. The cybercriminal can send you links via SMS or email. After that, if you receive the message and open the link, that's it. The malware will attack your system very soon. If we talk about one of the most popular hacking techniques, then it is phishing.
Emails: The most common way phishing can occur is by email. Emails are sent through major websites like Amazon, Apple or Google. They impersonate that they are an employee of these sites, which means they can get your password.
SMS: SMS is most frequently used and is a favourite source of hackers for sending sketchy URLs.
Phone calls: It might not be common, but many scams have occurred through mobile. Especially in countries like the USA, people have received phishing calls. In Phishing calls, people are to call back on the same number, after which they get into your system.
Social media: Everyone is on social media, whether it's Instagram or Facebook. So it is a soft spot for the hackers to send you a link by creating an anonymous account.
3. Sketchy Apps
Many apps on the Google Play store or IOS App Store are made up of malware software. Especially 35 have been reported in the year 2021 in the App Store, a source of cyberattacks.
Precautions needed to be taken to prevent hacking.
As we know that iPhones can also be hacked. So it becomes really important to save your data on your mobile phone from being hacked. Below are some of the measures which can be taken into consideration:
First of all, you need to update your iOS quite frequently. If you are using an older version, then there are high chances of security vulnerabilities. Sometimes you might have to face glitches, or loading time may be increased.
Always remember to change your password or Apple ID frequently.
Never share your personal information with anyone, whether you receive a call or SMS.
To protect your iCloud and Apple ID, setting the 2-step authentication process is important.
Summing Up
It is easy to manipulate the iOS code. So it becomes quite easy for a hacker to enter your iPhone. Hacking any digital product is indeed easy. There are many ways through which hackers can get into your system. Some of these include WIFI connection URLs and sketchy apps. Never share your private details with anyone. So these are some of the ways through which you can protect your iPhone from being hacked. It would be best if you took some precautions.